Three Bedroom Apartment – Basing
Welcome to our luxurious three-bedroom apartment in Portobello! With its high-end furnishings and excellent location, sightseeing becomes a breeze.
Our modern open-plan living area boasts a fully equipped kitchen, providing you with all the utensils and tools you need to prepare and enjoy meals at your leisure. A seamless flow leads from the dining area to a cozy seating space equipped with a flat screen TV and Freeview channels. Plus, stay connected with complimentary WiFi throughout the apartment.
You'll find each bedroom exquisitely adorned with luxury bed linens and towels, while our bathrooms are stocked with premium toiletries for added indulgence. Additionally, we provide hairdryers, so you can travel light during your stay. For your convenience, we also offer washing and ironing facilities to meet any of your needs.
This spacious Portobello accommodation comfortably accommodates up to seven guests, featuring three double bedrooms and an additional sofa bed for extra convenience, ideal for larger families or groups of friends.
Our Apartments
Notting Hill offers a unique blend of culture, history, and contemporary charm that captivates visitors from around the world.
Three Bedroom Apartment – Basing
Our Locations
Our most popular Urban Chic serviced apartments are found in Paddington, Fitzrovia, Covent Garden and Marylebone.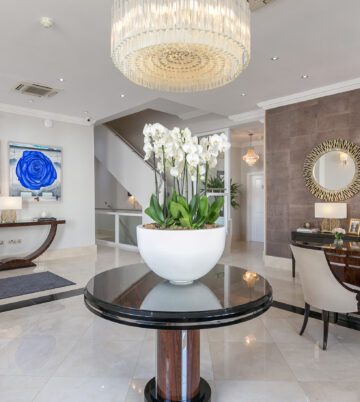 Bayswater
Bayswater is known to be one of London's most cosmopolitan areas
Covent Garden
Covent Garden is a great place to stay if you are visiting London.
Fitzrovia
You don't get a much better location than Fitzrovia if you want to be in the heart of London.
Marylebone
Sandwiched between Mayfair, Fitzrovia and Paddington the affluent area of Marylebone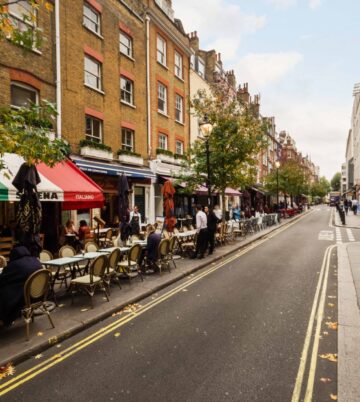 Mayfair
Everyone knows Mayfair as the most expensive and the most exclusive property on the Monopoly board.
Notting Hill
Notting Hill is a fantastic location and a very desirable area in North West London.
SoHo/Chinatown
Ideally located on the cusp of SoHo, Chinatown, and Covent Garden, this property provides unmatched convenience for both leisure…